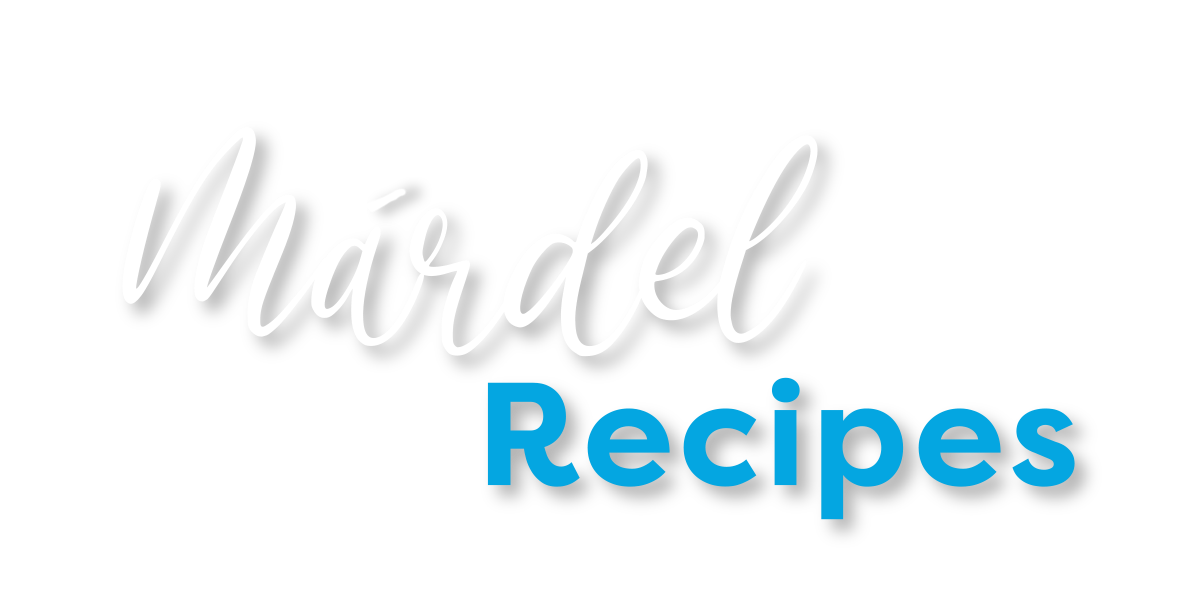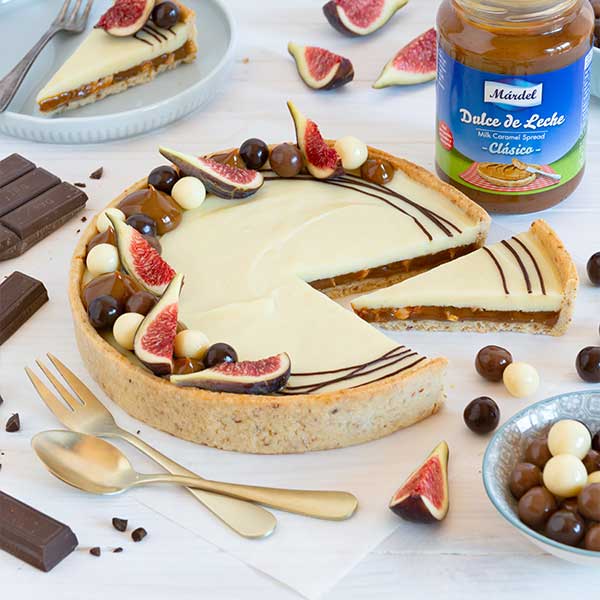 Peanut and white chocolate cake
Ingredients:
For the peanut dough
– 125 g flour
– 25 g toasted ground peanuts
– 50 g icing sugar
– 75 g butter
– Salt
– 1 egg
For the cover
– 180 g white chocolate
– 40 g de whipping cream
– 20 g butter
For the assembly
– 50 g toasted peanuts
– 300 g Classic Dulce de Leche Márdel
– 1 spoon of chocolate and peanuts
– 1 spoon of dark melted chocolate
– 1 spoon of figs or any other fruit
Preparation:
Turn the oven on to 175ºC.
Sift flour, add salt, sugar and ground peanuts. Add butter and mix it with your hands until a kind of sand forms.
Add the egg and mix until a dough is formed. Wrap it in film and let it rest in the fridge for 30 minutes.
Stretch the dough into 3 mm thick and cover a cake pan. Pinch with a fork and cover it with oven paper and add some weight above like chickpeas. Put in the oven for 10 minutes, remove the paper with the weight and bake it about 10 minutes more.
Let it cool before the assembly.
Heat the whipping cream with butter until it boils. Melt white chocolate and add it to the whipping cream and butter, stir until you obtain a smooth cream. Let it cool to room temperature.
Cover the base of the cake with Classic Dulce de Leche and sprinkle with chopped peanuts. Pour over the white chocolate cream and decorate with molten dark chocolate threads, chocolate peanuts and fruit. Take to the fridge a couple of hours before consuming.