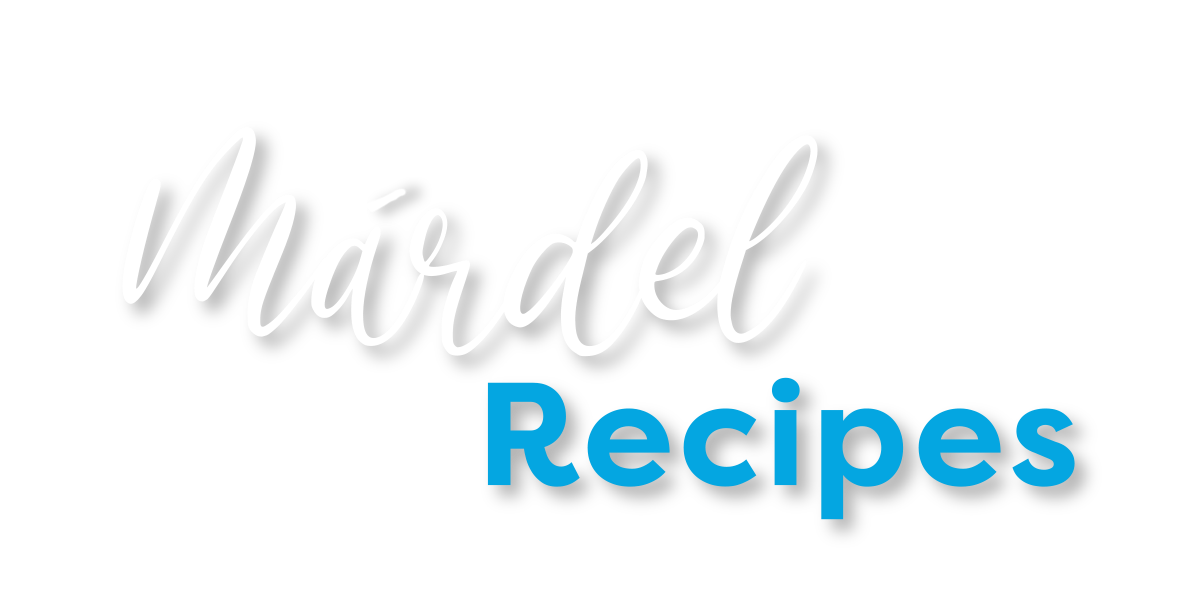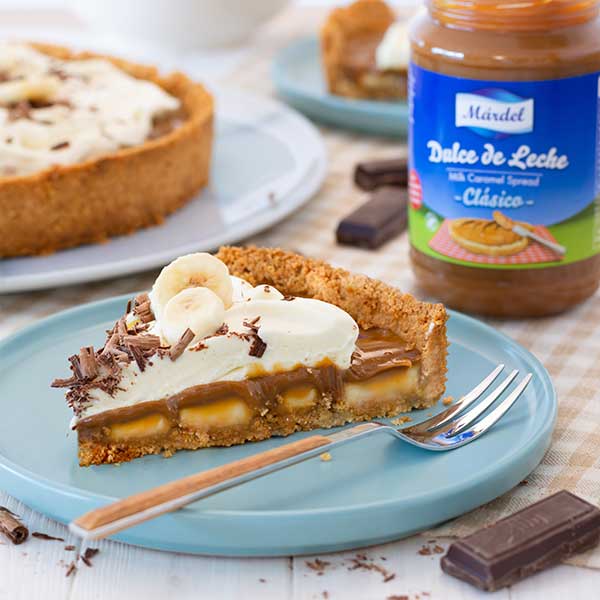 Ingredients:
For the cookie base
– 200 g Maria cookies
– 100 g butter
For the mascarpone cream
– 150 g mascarpone
– 150g cream
– 60 g icing sugar
– Vanilla, required amount
For the assembly
– 350 g Classic Dulce de Leche Márdel
– 2 bananas
– chocolate chips, required amount.
Preparation:
For the cookie base, switch on the oven to 180ºC.
Crush the cookies and mix it with melted butter.
Pour the cookie dough in a springform pan of 20cm and press the dough to the base. Cook it in the oven during 15 minutes and let it cool.
For the cream.
Mix all the ingredients in a bowl, beat until foamed. Keep it in the fridge.
Finally, cut the bananas in slices and distribute them on the cold base. Covered with Classic Dulce de Leche and on top with mascarpone cream. Decorate with chocolate chips.